Meta-level 'Internetworking Architecture'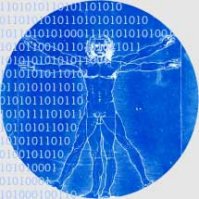 The Internet as we now know it embodies a key underlying technical idea, namely that of open architecture networking.
In this approach, the choice of any individual network technology was not dictated by a particular network architecture but rather could be selected freely by a provider and made to interwork with the other networks through a meta-level 'Internetworking Architecture'.
What is important to note about the architecture of the Internet is that the applications are far removed from the underlying transmission media.

The IP separates the lower levels from the upper levels. In effect, the Internet layer is agnostic as to what means is used to transport Internet packets and is also agnostic as to what is carried in the payload of each Internet packet.

A consequence of this agnosticism is that the Internet is capable of carrying virtually any digital content, including sound, voice, video, images, text, and so on.

The implication is that services such as radio, television, and print publications can be transported through the Internet, assuming appropriate end-to-end transmission capacity.
Vinton G. Cerf On the Evolution of Internet Technologies

PROCEEDINGS OF THE IEEE, VOL. 92, NO. 9, September 2004
A principle reason for developing such networks has been to facilitate the sharing of computer resources.

A packet communication network includes a transportation mechanism for delivering data between computers or between computers and terminals.
Vinton G. Cerf and Robert E. Kahn A Protocol for Packet Network Intercommunication

PROCEEDINGS OF THE IEEE, VOL. 22, NO. 5, May 1974
This Memorandum briefly reviews the distributed communications network concept and compares it to the hierarchical or more centralized systems.

The payoff in terms of survivability for a distributed configuration in the cases of enemy attacks directed against nodes, links, or combinations of nodes and links is demonstrated.

The requirements for a future all-digital-data distributed network which provides common user service for a wide range of users having different requirements is considered.

The use of a standard format message block permits building relatively simple switching mechanisms using an adaptive store-and-forward routing policy to handle all forms of digital data including "real-time" voice".
Paul Baran On distributed communications

Memorandum RM-3420-PR August 1964
Big bang, mappe del futuro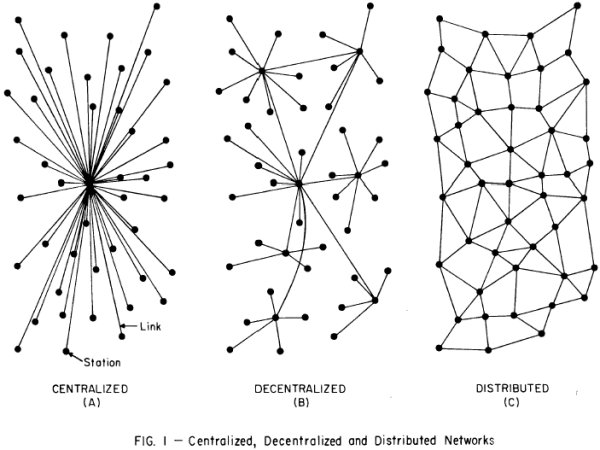 Paul Baran On distributed communication
Memorandum RM 3420 PR, August 1964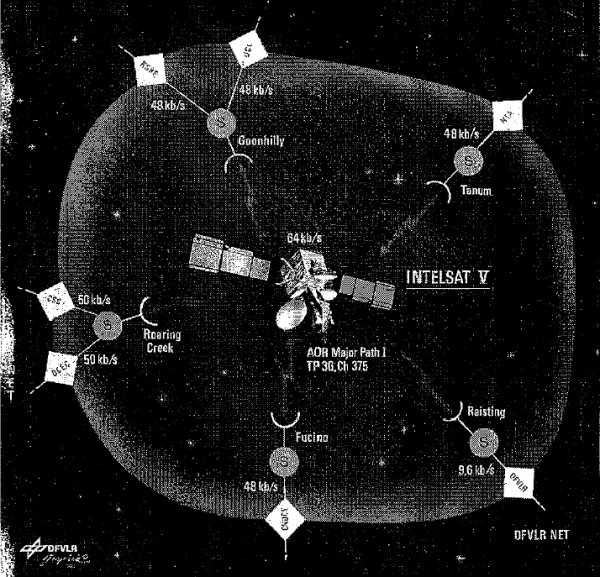 Mappa Intelsat V - Anni '80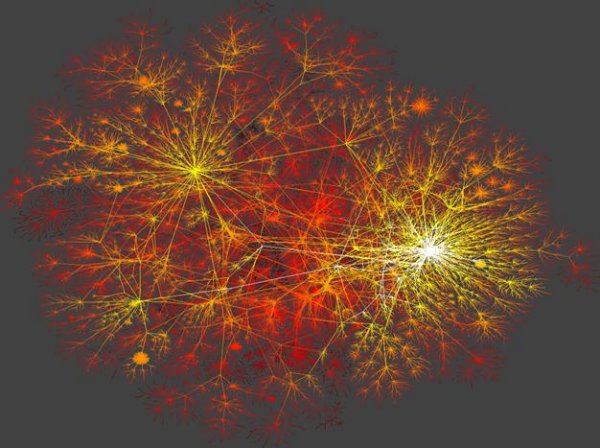 Ubiquitous internet - Mappa 2002
Macchine logiche - Euristica protocollare, Request for Comments, IETF
Macchine logiche - TCP~IP Transmission Control Protocol, Internet Protocol
Macchine logiche - DNS Domain Name System
Macchine fisiche
Topologie strutturali d' interconnessione - Root Server
Topologie strutturali d' interconnessione - Neutral Access Point
2012

Joy Marino
2008

MIX
2008

PIF
2008

| | | |
| --- | --- | --- |
| Newsletter 2008_01 | source | copy |

MIX
2003

TIX
2002

TOP-IX
2001

NAMEX
2000

MIX
Interconnessioni di ricerca, sviluppo, applicazioni, servizi
Produzione di merci a mezzo di merci, business di rete
Le Regole del Gioco
Fonti e ricerche per una storia dell' internetworking in Italia